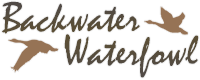 Archive for the 'Texas Dove Hunts' Category
Backwater Waterfowler's, It's that time – Teal Season! September 12-27, 2015 TEAL: We still have some dates available for teal hunts during our early season. Hunts will take place in Garwood, Texas. Teal numbers on the prairie are strong and we expect another great season. DOVE: The White Wing numbers continue to hold solid with a strong number of Mourning Doves across the area. We will be hunting the El Campo/Garwood/Eagle Lake area as well as South of I-0 in the Sealy area. We also still have spots available for dove hunting in the Central Zone in Sealy. DOVE/TEAL COMBO: With Teal Season upon us, the time is now to take advantage of a full day of wing shooting. Come out with us in the morning for some past pace teal gunning over decoys and then enjoy an afternoon dove hunt. This is our most popular hunt we offer because it is the best of both worlds for the discerning wing shooter. We have a few dates available. DUCK/GOOSE: We still have openings available throughout the season. I know most of you had a chance to enjoy a great waterfowl season with us last year and with the reported hatch this season is looking to trump last season's record. Let us know if we can assist you in booking a morning of waterfowl hunting. We want everyone that comes to hunt with us to have a great outing and make a memory in the field. The staff at Backwater Waterfowl will go above and beyond to ensure this. Let us work hard and show you what we have to offer to gain your business. You won't be disappointed. For any information or pricing you may require please contact us at the information below or www.backwaterwaterfowl.com. Also check us out and give us a Like on Facebook Give us a call if you are interested in booking at hunt: Call Lance: 979-966-7732 or email with any comments or questions: [email protected] Lance Stancik/owner www.backwaterwaterfowl.com
The teal season has started out unbelievable and I see no reason why it won't end the exact same way. Opening weekend produced everyone going home smiling with full limits. The teal numbers continue to hold strong with limit hunts being reach Monday, Tuesday and Wednesday of this week. We still have dates available for the remaining 10 days of the season which goes through September 29th. If you were pondering getting out this year for a teal hunt, the time has come. This is a season of seasons for teal hunting. Call or email to book.
Dove
South Zone Dove season opens tomorrow Friday, September 21st and the outlook is very promising. The White Wing numbers continue to hold solid while the cool fronts we have been getting dispersed some Mourning Doves across the area. We will be hunting the El Campo/Garwood area as well as South of I-0 in the Sealy area for the opener. We still have spots available.
DOVE/TEAL COMBO
With Teal Season in full swing, the time is now to take advantage of a full day of wing shooting. Come out with us in the morning for some past pace teal gunning over decoys and then enjoy an afternoon dove hunt. This is our most popular hunt we offer because it is the best of both worlds for the discerning wing shooter.
DUCK/GOOSE
November 3rd has been set for the opening weekend of our regular duck and goose season here in Texas. We still have openings available throughout the season. I know most of you had a chance to enjoy a great waterfowl season with us last year and with the reported hatch this season is looking to trump last season's record. Let us know if we can assist you in booking a morning of waterfowl hunting. We want everyone that comes to hunt with us to have a great outing and make a memory in the field. The staff at Backwater Waterfowl will go above and beyond to ensure this. Let us work hard and show you what we have to offer to gain your business. You won't be disappointed. For any information or pricing you may require please contact us. Also check us out on Facebook
http://www.facebook.com/#!/pages/Backwater-Waterfowl-Retrievers/244550392248369