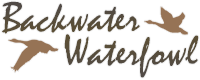 Archive for the 'Guided Hunting in Texas' Category
The White Wing Dove hunting the last 5 days has been nothing short of amazing for us.  The Dove numbers in the Sealy area have been unbelievable and hunters are leaving with overflowing game bags and big smiles on their faces.  Normally after opening weekend hunters seem to start drawing their attention toward the upcoming duck and deer season but I am here to tell you don't forget about the dove.  The White Wing hunting this year has been the best I have seen and has shown no sign of slowing down.  17 hunters had full limits yesterday evening getting to watch the show till dark.  We will be staying on them the rest of the season so anyone wanting to get in another hunt just call or email and I can get you setup.  We will be running hunts every morning and afternoon for the rest of the season (only afternoon Dove hunts on Sept 10,11,17,18 due to the morning Teal hunts).
DOVE/TEAL COMBO
Teal season opens
statewide this coming Saturday Sept. 10 and the scouting reports are looking great with most, if not all, of our rice fields holding many Teal.  We still have some dates available on weekdays and a few spots on the weekend of Sept. 24,25.