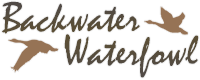 Archive for the 'Canada Goose Hunts' Category
Is venturing out on Texas Duck Hunts your thing? Perhaps you prefer the thrill of a good Texas White Wing Dove Hunt? Maybe great, old-fashioned Canada Goose Hunts are more your style?

At Backwater Waterfowl and Retrievers, we pride ourselves on offering our customers the best action packed hunting experience possible, regardless of it is in Texas or Canada. Knowing what our hunters desire is a critical component in providing that action packed hunting experience that we promise.

With that in mind, we wanted to find out what type of hunting trips you like the most.   We also would like to know what factors are instrumental in deciding on the hunting trip of your choice.   Is the location of the hunt your primary concern?   Does the type of waterfowl you are hunting make a difference?   Is the length of the hunting season critical in your decision making process?  Do you prefer hunting in certain weather conditions more than others?  Perhaps there are reasons we have not even mentioned.

Regardless of your reasons for preferring one type of hunting experience to another, we want to hear them.   We love our hunters, and believe that through receiving constant feedback we will be able to make your next hunting experience with us one that you will never forget.
Planning your Canada Goose Hunts in the near future? Here are some important facts/tips for you to consider: Despite being large birds, they have a small kill radius considering their size. A 12-gauge shotgun with number one shells is the preferred weapon of choice. Get a good pair of waterproof boots that can withstand high amounts of walking in wet conditions. The hunting season typically begins in October and extends through winter. Canadian geese eat plenty of grain, so hunting them on private farms is quite common. There are 7 unique types of Canada geese. They are classified as Atlantic, Hudson Bay or Interior, Giant, Moffitt's or Great Basin, Lesser, Dusky, and Vancouver. Usually, the further north in Canada you hunt, the smaller the geese. The Giant Canada goose is the largest goose in the world. If the end of your gun barrel covers over 50% of the bird, you are unlikely to get a clean kill. Most kills occur within 50 yards. Canada geese like the feel of the wind blowing in their faces. They either land with the wind in their face, or prefer to face or move into the wind when walking and swimming. If you learn these facts and follow the tips included, your next Canada Goose Hunt should be a very successful one.
At Backwater Waterfowl and Retrievers, we love dogs.
To us, a dog is like a member of the family.  Hence, the "retrievers" part of our company name.   Other than going on Texas duck hunts or Canada goose hunts, nothing is more enjoyable to us than training man's best friend to be the best hunting companion a guy could ever have.  That's why it pains us greatly to read stories of canine cruelty. A few years ago, it upset us when NFL quarterback Michael Vick was found to have led a dogfighting operation using pit bulls he specifically trained to fight. Today, another story involving the mistreatment of dogs has us trying to figure out why someone would hurt man's best friend.   According to this article by KHOU 11 in Houston, over 300 dogs were taken from a seven-acre property in Willis, Texas.   The article states that many of the dogs were living in cages so small that they couldn't even stand up or turn around.   Could you imagine trying to live in a space that cramped?  It would be pure torture. If you have a dog, please make sure to give them a big hug and extra attention when you get home tonight.